Hi, this is as installed on my 95 bmw 525i having a bit of a headache with this one
So, i have megasquirt 2, and an adaptor harnass in the original dme (ecu) housing.
currently i have everything working, now i want to intergrate the wideband controller.
the lc-1 is a long lead with the controller built into it, i also have a wideband gauge to fit, but that is out of scope of this thread for the moment
I have an old o2 sensor plug here to modify and splice to the end of the Lc-1 harnass. so i can plug and play into the stock loom.
See below for clicky for big diagrams of the stock o2 wiring and the lc-1 wiring,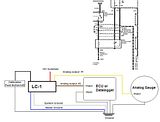 12v switched is easy, thats coming of the o2 heater relay, which i currently have running all the time with the key on, so +12v goes to pin 4 on the o2 sensor plug
Analog output 2 wants to go to pin 2 on the o2 plug (to pin 13 on the dme plug)
now, according to the lc-1 diagrams, all grounds want to be sent to the same place, in my mind the grounds want to be near the ecu (and the documentation suggests something similar)
So, does that mean i can safely gather all the lc1 grounds and wire them through pin 1 on the o2 plug (going to pin 40 on the dme), or is this a bad idea?
my concern is too much current from the heater running through the loom to the dme harnass adaptor.
I am thinking i should seperate the grounds out somehow, but hte seonsor/system ground should still be at the dme or near it.
Any thoughts on an easy way to do this? oh it would also be apositive bonus if the wideband controller can be left wired so that it is communicating with the stock dme...